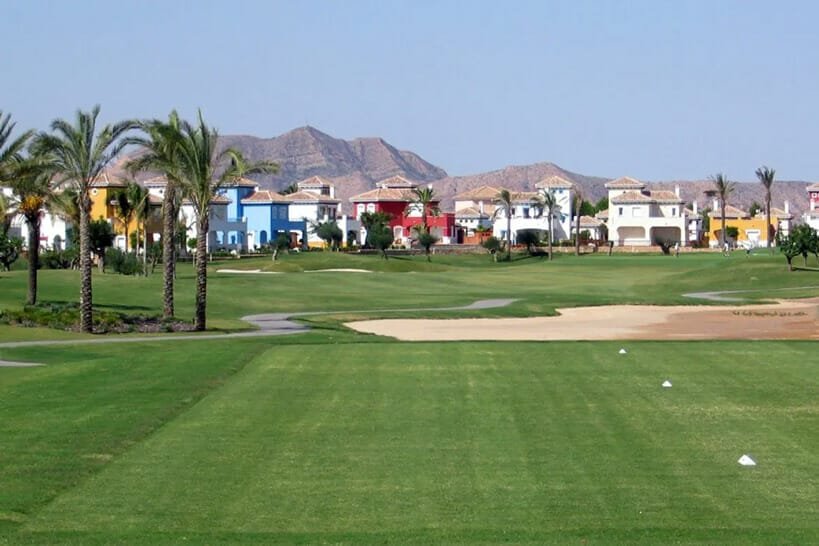 After all the doom and gloom of recent months, you may be thinking ahead to your next, much-needed holiday, and how having your very own holiday home could be the perfect solution to your travelling needs!
And while it may seem harder to buy a holiday home in Spain after Brexit, however, it's a lot simpler than you may think.
Below, we've covered some of the most asked questions regarding buying property in Spain after Brexit. Plus, we've offered some top tips and advice for people looking to invest in the Spanish property market.
Can I buy a home and live in Spain after Brexit?
Luckily, the answer to this is sort and sweet – yes, you absolutely can buy a home and live in Spain after Brexit!
British buyers shouldn't face any extra difficulties when it comes to investing in their dream Spanish property as a result of Brexit as the Spanish law regarding the purchase of properties doesn't differentiate between EU and non-EU citizens.
Any difficulties currently faced are probably more closely linked to the ongoing effects of the pandemic, but even these obstacles can be smoothly navigated and overcome – you just need the right help and support in place.
So, with that in mind, do you want to find out more about buying a holiday home in Spain? Here's everything you should keep in mind… 
1. You won't be charged extra 
Naturally, a lot of people are concerned about the pricing of properties in Spain, especially after Brexit was finalised.
The cost of purchasing a property in Spain will remain the same for everyone, whether you're a Spanish national or not.
When it comes to buying a property in Spain, there are three main fees: the purchase tax, the notary fees, and the property registration fee. These are not affected by nationality, neither are they impacted by Brexit and so will be the same foe anyone who chooses to purchase a property in Spain.
2. You still have the option to buy a home and rent it out 
If the dream is to have a holiday home that you return to whenever you need to escape the realities of everyday life, you may be wondering what your options are for when you aren't there.
Luckily, when you buy a home in Spain, you always have the option to rent it out on a short or long term basis, so there's always a tenant occupying the space – after all, no one would want such luxury to be sat gathering dust!
3. Don't worry – you can still visit regularly! 
Excluding any restrictions imposed by the Coronavirus pandemic, you can still feel free to regularly visit your holiday home in Spain after Brexit.
You just need to keep in mind the rules surrounding this. As it stands currently, UK citizens travelling to Spain purely for leisure only need to carry their passport and other relevant travel documentations.
You can travel freely to Spain and stay at your holiday home, provided you do not stay for any longer than 90 days in any 180 day period.
Should you wish to remain for a longer period of time, you must make sure you apply for permission ahead of your trip.
4. Should I still buy a property in Spain after Brexit? 
Now you may think we're a little biased… but we truly believe there is never a bad time to buy a property in Spain, especially a gorgeous villa that is part of a private gated community, nestled in a stunning part of the region.
Despite some of the difficulties faced by buyers at the moment, Spanish regulations have remained the same, and with the right advice, such as from property experts at Andrew Brown, you can still have an enjoyable and exciting buying experience.
5. You are still required to pay tax 
One thing you should keep in mind is that you are still obliged to pay tax on your property when buying a holiday home in Spain after Brexit.
The tax you pay for property ownership has stayed the same as it was prior to Brexit, so you should be able to easily calculate this into your budget.
Now we've covered the formalities, here are the steps we recommend you follow when it comes to buying your gorgeous Spanish villa. 
1. Check and understand any fees 
As mentioned above, there are always fees you need to consider before you officially begin your purchasing journey.
If you're interested in one of the luxury villas available through Andrew Brown, please note that we list our prices before taxes and legal fees.
2. Deposits 
As you would with buying a property in the UK, you should expect to pay a deposit before completing the entire transaction.
Overall in Spain, it is typical to be asked for two deposits: an initial deposit between €1,000 and €3,000 and a second deposit which is usually 10% of the property price.
Our villas can be reserved with a €5,000 deposit which is payable via credit/debit card. This will remove the property from the market.
3. Legal information 
With buying a holiday home in Spain after Brexit being an important transaction, you should also be prepared to deal with some legal information and documentation.
For example, you will require the following:
NIE number (national insurance number)
Independent legal representation
You can also always refer to our buying guide, that clearly states everything you need to do in more detail. Why not print it out and keep it to hand while you undertake your investment journey?
Once all the official things are out the way, you can arrange the fun activities such as coming out for a viewing of your dream property!
Would you like help buying a holiday home in Spain after Brexit?
The team at Andrew Brown have already helped many individuals find their dream villa in Spain and are fully equipped with the knowledge needed to navigate the market and help you on your unique property investment journey too!
Simply get in touch with us today to find out more about how we can help you and kickstart the investment process today.